Davis Island Dog Beach
Davis Island Dog Beach is a popular dog-friendly beach in the Tampa bay area that is great to visit year-round.  It's divided into two areas. One is a beach, and the other is a regular dog park. The beach has a calming atmosphere and is full of sand for your pup to play in.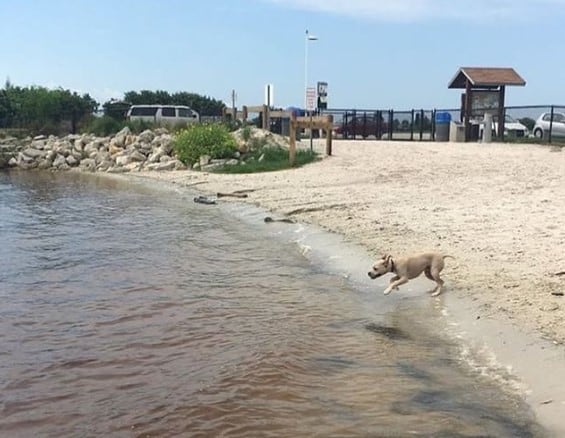 There are also fenced areas available to ensure protection for your dog. Being a popular beach, you would find a considerable amount of crowds on this beach. Your pup will get a chance to play with other dogs as well. 
Surely, it's going to be a fun day out for your little dog. They can also have a splash of water as the sea has very few waves. The water station keeps your dog super clean minimizing your efforts. 
If you're still unsure what beaches are pet-friendly in Tampa, keep Davis Island Dog beach on your list.
Davis Island Dog Beach Address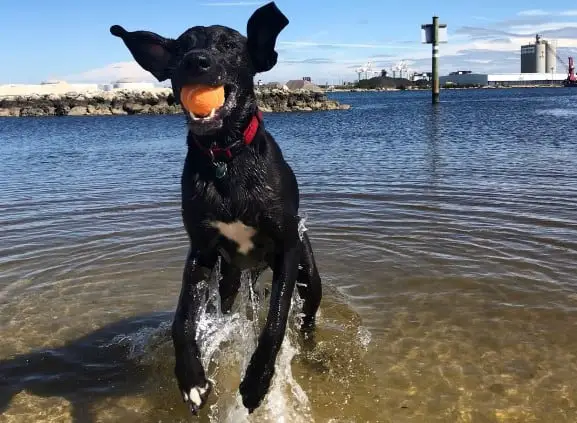 1002 Severn Avenue, Tampa, Florida, United States 33606
Directions:
To get to the Davis Island Dog Park, go to Davis Island and look for the Peter O. Knight Airport. Continue along Severn Avenue (the main road) and take the first right after the airport onto Severn Avenue. The Davis Island Dog Park will be on your left.
Davis Island Dog Beach Hours
 The beach remains open from 7 a.m to 6 p.m from Sunday to Saturday.
Davis Island Dog Beach Policy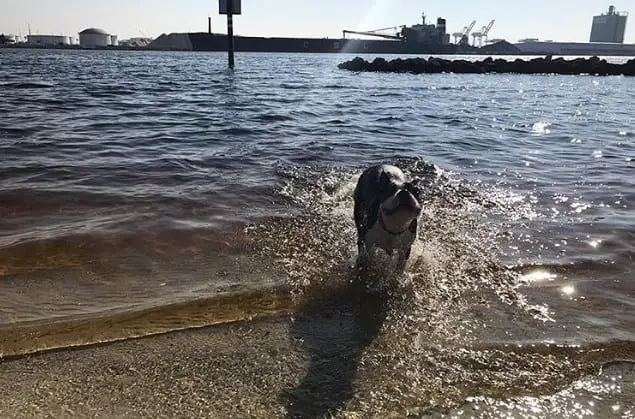 Keep in mind that all dog park and beach boundaries are defined by fencing, which is completely enclosed or fenced and bordered with water
Keep in mind that while you're at parks, you and your pet may encounter wildlife. As a result, we strongly advise that you be on the lookout at all times
Dogs must be leashed at all times when they are outside the designated dog park/leash-free area
Dogs are not allowed to be unleashed in the parking lot or on city beaches (unless it is a designated Dog Beach)
Dogs that bark persistently will be removed from the premises
All dogs and their owners must follow Dog Park and Leash-Free Area Rules & Regulations
Owners are legally responsible for their dogs and injuries caused by them
Dogs must be properly licensed and wear ID tags at all times
Owners must clean up after their dogs and immediately fill any holes their dogs dig
Dogs showing aggression towards people, as determined by Parks Department personnel, will be removed from the park
Dogs using the park must be at least 4 months old
Dogs must never be left unattended
Children must be under constant supervision
Dogs "in heat" will not be allowed inside the park
Dogs must be leashed before entering and leaving the park
Dogs off their leash are limited to two dogs per person inside the park
Rawhide and food not allowed inside the dog park
Dogs are the only type animals permitted in dog parks
Violators will be subject to removal from the park and suspension of park privileges
Dogs must be under voice command at all times.
Where Is Davis Island Florida
Davis Islands is a neighborhood in Tampa, Florida, with a population of 5,058 people. Davis Islands is in Hillsborough County and one of the finest places to live in Florida.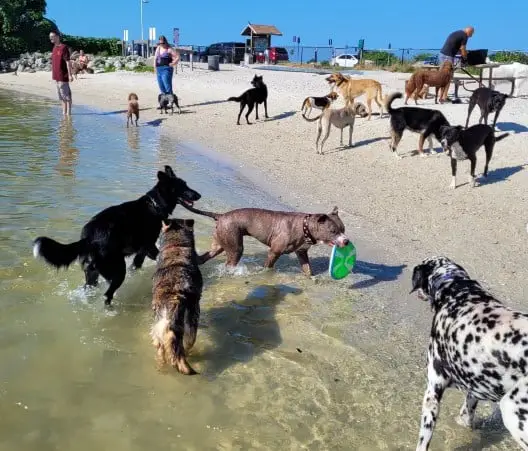 Is Davis Island Beach Dog Friendly?
Dogs are permitted to go off-leash within the fenced area of the beach, however they must be leashed while outside of the fenced area or when traveling to or from the park.
About of Davis Island Florida
Davis Island is a man-made island located in Tampa, Florida. It was created by filling in two small natural islands at the mouth of the Hillsborough River with dredged mud from Tampa Bay during the 1920s. 
The island was named after D.P. Davis, a Tampa native and land developer who envisioned it as a resort community with a golf course, hotels, and an airport. However, the development of the island slowed when the land boom stalled, and Davis himself was lost at sea in 1926.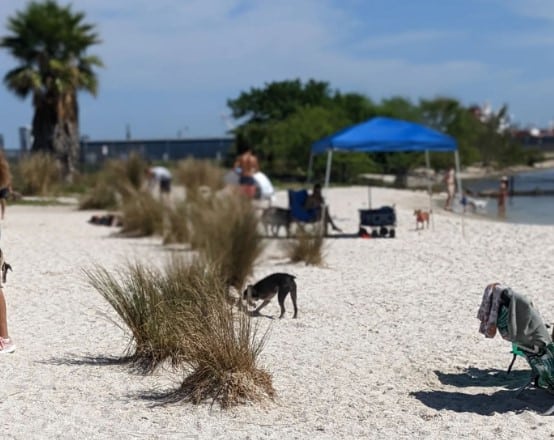 Today Davis Island is a popular destination for both locals and tourists alike. The island boasts nationally designated architecture which gives it a charming atmosphere, and it is also home to the Davis Island Yacht Club and Seaplane Basin.
Residents of Davis Islands enjoy residing in a congested suburban atmosphere and most inhabitants are homeowners. There are several bars, restaurants, coffee shops, and parks located throughout the community.
Many families, young professionals, and retirees call Davis Islands home, resulting in residents being relatively liberal. The public schools in Davis Islands are highly regarded. 
The island has two separate areas, one of which offers access to 200 feet of waterfront. Other amenities on the island include picnic areas, canoe and boat launches, water spigots, and benches. 
Please note that fishing regulations and licenses may apply in some areas.
Davis Island Things To Do
There are plenty of things to do in Davis Island for fun. The neighborhood offers endless opportunities for outdoor recreation, such as bicycling, swimming and boating, air tours. The highlight of the area is definitely Davis Islands Beach.
This spot is perfect for a relaxing day in the sun or for enjoying some water sports. There are also plenty of restaurants and shops in the area, so you can easily find something to do no matter what your interests are.
Air Tours
You can have an unforgettable experience flying in a helicopter and enjoy stunning bird's-eye views. There are several offers on the Davis Island for such air tours:
What Beaches Are Closed in Florida Due to Bacteria
The Florida Department of Health regularly tests beaches for bacteria and other contaminants that could pose a health risk. If a beach is found to be unsafe, it will be closed to the public.
There are many beaches in Florida that are safe for swimming and recreation, but it is always best to check the website of the Florida Department of Health before heading to the beach to make sure that the particular beach you have chosen is safe.
Which dog beaches are the best? This post will tell you all about it:
Dog-Friendly Beaches Long Island
Best Dog-Friendly Beaches in Tampa Bay
7 Dog-Friendly Beaches in Monterey, CA
14 Dog-Friendly Beaches in Maine
8 Dog-Friendly Beaches Santa Barbara
Conclusion
Overall, Davis Island and Davis Island Dog Beach is a great place to visit for its charming atmosphere, restaurants and shops, and opportunity for outdoor recreation. 
However, visitors should be aware of the possibility of harmful bacteria in some areas of the beach and take precautions accordingly. With a little planning, you can easily have a safe and enjoyable trip to this Florida destination.
When you're looking for a great beach to take your dog, but don't know which ones allow them? Look no further than this list:
Dog-Friendly Beaches in Half Moon Bay, CA
Dog-Friendly Beaches in Massachusetts
Dog-Friendly Beaches Rhode Island
Dog-Friendly Beaches In South Carolina
Dog-Friendly Beaches In Alabama
Dog-Friendly Beaches in Georgia