Last updated on April 27th, 2023 at 01:03 pm
Pet-Friendly Drug and Alcohol Rehab Centers
Those who have ever loved a pet understand how strong that connection may be. Pets offer emotional support and physical and mental health benefits for persons with disabilities and mental illness. The idea of leaving your pet behind for 30 days or more might be frightening to anyone who has ever cared for a pet.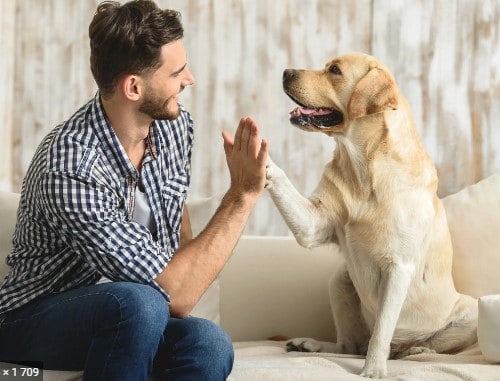 Learn more about pet-friendly rehabs below.
Pet-Friendly Drug and Alcohol Rehab Centers That Allow Dogs and Cats
In general, 19.4% of the population of the United States (53 million people) use illegal drugs or misuse prescription medicines. If smoking and drinking alcohol are included, a total of 65.2% of Americans are suffering from substance abuse treatment across the country.
Dogs and cats are the most common pets in the United States, with 38.4 percent of American households owning a dog and 25.4 percent having a cat. Because substance use disorders are such a widespread problem that has significant societal repercussions, it is critical that accessible treatment choices be available to the greatest number of people possible.
Patients who are seeking for treatment may either have pets of their own or would benefit from having access to animals in therapy. Rehabilitation centers that allow pets provide patients the opportunity to participate in an animal-human relationship while recovering.
What Is a Pet-Friendly Rehab Center?
Pet-friendly rehab centers are those that allow patients to bring their pets with them or include animal-assisted therapy in their treatment plans.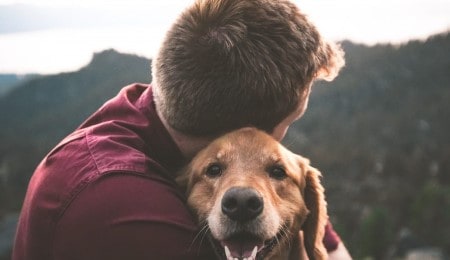 Pets can provide companionship and support to those in recovery, and research has shown that generally, the presence of animals can help patients progress and improve outcomes. Therefore, rehab centers that allow pets have recognized the benefits of this and use it as part of their healing process.
Do Rehab Centers Allow Pets?
Different rehab centers have different policies when it comes to allowing pets. Some may allow pets while others may not. Additionally, some pet-friendly rehab centers only allow certain types of pets while others are more lenient. 
If you're interested in taking your pet with you to rehab or want a program that involves animal-assisted therapy, it's important to check with the treatment facility beforehand to see if their policy allows for it. 
You can usually find out by contacting the rehab center and asking about their policy on pets. By doing this, you can make sure that the rehab center you're interested in is one of the few that allow pets.
Can I Bring My Cat or Dog to Rehab?
Some rehabs are pet-friendly and allow you to bring your cat, dog, or other pet. However, it is always best to call ahead to the treatment facility to confirm their policies regarding animals. Some treatment facilities may only allow emotional support animals (ESAs) or service animals, while others may not allow any pets.
If you are planning on bringing a pet to rehab with you, it is important to find out the policies ahead of time to avoid any issues.
Emotional Support Animals (ESAs)
ESAs provide pet owners with companionship and emotional support who suffer from mental health disorders such as anxiety or depression. To be considered an ESA, the animal must be prescribed by a licensed mental health professional. 
They are not service dogs, so there are restrictions to where they can accompany their pet owners. The Fair Housing Act classifies emotional support animals under the rubric of assistance animals, therefore pet bans, deposits, and other pet-related limitations are invalid.
Service Animals
Service animals are specially trained to provide assistance to people with disabilities. They perform tasks such as guiding a blind person, alerting a deaf person, or pulling a wheelchair. Under the Americans with Disabilities Act (ADA), service animals are generally allowed to go everywhere their owner goes.
Service animals can be very beneficial for people with disabilities, as they can help them to live more independent lives. If you are considering entering rehab and have a service animal, you should know that most treatment facilities will allow them on a case-by-case basis. This means that each situation will be evaluated individually to determine whether or not the service animal can come with you into addiction treatment.
If you have a service animal, it is important to be prepared to explain why they are necessary in order to help the treatment facility make their decision. For example, if your service animal helps you with mobility, be sure to explain how they would be able to help you during treatment.
What Is Animal-Assisted Therapy (AAT)?
Animal-assisted therapy (AAT) is a type of therapy that uses animals to help achieve certain objectives in treatment process. AAT can involve counselors, social workers, or therapists who use animals in treatment therapies. 
The idea behind AAT is that the interaction with an animal can help to improve certain areas of need for the individual in therapy. Some potential benefits of AAT include improved communication skills, increased socialization, and improved self-esteem.
The combination of AAT and other therapeutic approaches may help those who have substance use issues as well as mental health problems. AAT has been found to aid in the improvement of a patient's general health and well-being, by improving emotional regulation, empathy, self-control, and anxiety/stress reduction.
For people with a dual diagnosis of addiction and mental illness (experiencing drug and alcohol addiction and a co-occurring mental health condition), AAT has been shown to improve life skills and reduce impulsiveness when used in conjunction with traditional therapies like CBT. 
One of the benefits of AAT is that it can help keep patients engaged in treatment. Animals can provide a sense of security and confidence for patients during addiction treatment, and help to build a strong therapeutic relationship.
Do Rehab Centers Allow Therapy Dogs?
Animal-Assisted Therapy (AAT) is a form of therapy that utilizes animals to assist patients with their physical, emotional, cognitive, and social well-being. 
AAT can be used as a form of individual or group therapy, and dogs are often used in these treatment programs because they respond well to training and there are many different breeds to choose from. 
If your preferred rehab center offers animal-assisted therapy, it is likely that you will see dogs around as part of your treatment program. However, it is always best to check with the treatment facility before you enter addiction treatment to make sure that this is the case.
How Do Cats Help in Rehab?
Cats can make good companions for elderly people in rehab as they are low maintenance. One study found that women who owned cats felt emotionally attached to them in the same way as they did to dogs. 
Some rehab facilities offer cat-friendly treatment, but it is best to check with the admissions team before making any decisions.
Taking Care Of Your Dog In Rehab
Assuming you are the one responsible for your dog during its stay in rehab, it is important to be prepared with everything they will need like food, water, bowls, leashes, and doggy bags. You must also manage its behavior to make sure it does not disturb or inconvenience anyone else at the center. 
Although this may seem like a lot of responsibility, having a dog at the rehab center can actually have many benefits.
For one, dogs can bring smiles and happiness to those who are struggling with drug and alcohol addiction and mental health issues. The simple act of petting a dog has been shown to reduce stress and anxiety levels. 
Additionally, forming bonds with other dog owners at the center can help create a support system and sense of community. These social connections can be invaluable during treatment and recovery.
How to Find a Pet-Friendly Rehab Center Near Me?
There are a few things to keep in mind when searching for pet-friendly rehab center that allow dogs. 
Policies on animals can vary between facilities, so it's best to call ahead and ask about their policies. Additionally, different types of treatment programs may be more or less accommodating to pets, so it's important to consider your options carefully. 
If you can't find a suitable rehab center near you, don't hesitate to look into traveling out of state for drug or alcohol addiction treatment. Some popular states for treatment include California, Florida, New Jersey, and Texas.
You can call American Addiction Centers to discuss your needs at (888) 930-8143
Does Insurance Cover Pet-Friendly Rehab?
Under the Affordable Care Act, substance use disorders are defined as "essential care," making their inclusion in health insurance plans mandatory. It will be covered by your policy at least in part, whether you have public or private insurance. However, because the level of coverage varies, you must verify how much is covered by your plan and how much you'll owe out of pocket.
If your policy doesn't cover the full cost of rehab, you'll likely be able to finance the remainder through a payment plan with the treatment center. Some centers may also offer scholarships or sliding scale fees based on your ability to pay. Keep in mind that even if insurance won't cover the entire cost, it's still worth considering because it will likely cover some of the cost.
It's also important to remember that not all rehab centers are created equal. Some may be better equipped to deal with substance abuse treatment disorders than others. When choosing a rehab center, be sure to ask about their success rates, what kind of treatment they offer, and whether they have experience treating people with your particular disorder.
If you or someone you know is struggling with a substance abuse disorder, don't hesitate to reach out for help. There are many resources available to you, and addiction treatment can make a world of difference. With the right help, you can overcome alcohol and drug addiction and build a healthy, happy life.
Rehab Centers That Don't Allow Dogs
There are still many rehabilitation centers that do not allow dogs, and there are a variety of reasons for their prohibition. Because to the facility's size or a lack of resources to deal with potential issues, some therapy institutions are unprepared to handle canines.
Other treatment centers are focused on toppling a row of dominoes: if one person brings a dog, the rest will. Then they may have over a dozen dogs running throughout the corridors fighting for people's attention and taking away from everyone's therapy and care.
What To Do When Treatment Centers Won't Allow Dogs
If you are attending a rehab center that does not allow dogs, you will need to make arrangements for your dog's care. 
Some options for this include asking friends and family members to watch your dog, using a dog sitting service, or boarding your dog at a long-term facility. 
Boarding your dog at a long-term facility may be the best option, as it will provide a more relaxed environment for your dog.
Benefits Of Pets In Alcohol And Drug Addiction Treatment Programs
Having a pet can be quite beneficial in a number of ways while recovering from an injury.
Relaxation And Security
First and foremost, it allows them to relax more. We may be reassured that our pets are with us. Patients are better able to concentrate on the treatment procedure when they know their animals are secure.
Spending time with your pet has been shown to cause a surge in oxytocin, which is a feel-good hormone. Finding healthy methods to create these natural chemicals without resorting to drug or alcohol abuse is one of the many goals of addiction treatment.
Promoting Exercise
Having a pet with them encourages individuals to get out of their rooms more frequently, especially if they have a dog that must go for walks several times each day.
This is crucial since some addicted people feel afraid and alone when they are at a treatment center with individuals they don't know. They have the opportunity to meet other addicted people who understand what they're going through by going outside more frequently.
Emotional Support
Finally, pets provide an immeasurable amount of emotional support and unconditional love to those who have a co-occurring illness, making it difficult for them to communicate their emotions as freely as they'd want.
Disadvantages To Pet-Friendly Drug Rehab
While more and more rehab centers are beginning to allow pets on their premises, many still do not for a variety of reasons, including:
allergies (pet fur and dander can cause problems for some people),
distraction (pets can get in the way of therapy or be a disruption to others), 
safety concerns (some animals may become aggressive in a new environment), 
simply lack of space or staff to properly care for animals. 
even well-behaved pets can make messes, and treatment centers may not want to deal with the cleanup.
Top 9 Pet-Friendly Rehab Centers In The U.S.
If you intend to bring your pet to rehabilitation, it's a good idea to find out whether any in the United States allow pets.
The following are 9 pet-friendly rehab facility in the United States, as determined by:
Alta Mira, Sausalito, California
Capo By The Sea, San Juan Capistrano, California
Cliffside Malibu, Malibu, California
Dreamlife Recovery, Donegal, Pennsylvania
The Hills Treatment Center, Los Angeles, California
Seaside Palm Beach, Palm Beach Shores, Florida
Spring Gardens Recovery, Spring Hill, Florida
Taylor Recovery, Houston, Texas
Acre Ranch, Riverside, California
Tips For Taking Dogs To Pet-Friendly Drug and Alcohol Rehab Centers
Here's a detailed expanded numbered list on the topic of tips for taking dogs to pet-friendly drug and alcohol rehab centers:
Check the facility's rules and regulations: Before bringing your dog to a pet-friendly drug and alcohol rehab center, it is important to check the facility's rules and regulations. Some centers may have restrictions on the size or breed of dogs that are allowed, and may require proof of vaccinations or medical records.
Prepare your dog for the trip: Dogs can become anxious or stressed when traveling to a new environment. To prepare your dog for the trip to the rehab center, take them on short car rides to get them used to traveling. You can also bring familiar toys or blankets to help your dog feel more comfortable in the new environment.
Be mindful of your dog's behavior: When bringing your dog to a rehab center, it is important to be mindful of their behavior. Make sure your dog is well-behaved and follows basic commands such as sit, stay, and come. If your dog shows signs of aggression or anxiety, it may be best to leave them at home.
Bring supplies for your dog: Just like humans, dogs need supplies to stay comfortable and healthy. When bringing your dog to a pet-friendly rehab center, bring along food, water, bowls, medication, and any other necessary supplies. You may also want to bring a bed or blanket for your dog to sleep on.
Plan for exercise and playtime: Dogs need exercise and playtime to stay healthy and happy. When bringing your dog to a rehab center, make sure to plan for daily walks or playtime. Check with the facility to see if they have designated areas for dogs to exercise or play.
Stay responsible for your dog: When bringing your dog to a pet-friendly rehab center, it is important to stay responsible for them. This includes cleaning up after your dog, keeping them on a leash at all times, and monitoring their behavior around other patients and staff.
Be open to therapy involving your dog: Some pet-friendly rehab centers offer therapy involving dogs, such as animal-assisted therapy. This type of therapy can be beneficial for patients and their dogs, as it helps to reduce stress and anxiety and promote emotional healing.
Communicate with the rehab center staff: Communication with the rehab center staff is key when bringing your dog to a pet-friendly rehab center. Let the staff know about any special needs or requirements your dog may have, and make sure to ask any questions you may have about the facility's policies or procedures.
By following these tips, you can ensure that your dog has a positive and healthy experience while accompanying you to a pet-friendly drug and alcohol rehab center.
Pet-Friendly Treatment Program FAQs
Treatments that allow patients to bring pets usually include several restrictions and criteria to guarantee the safety and well-being of persons, personnel, and animals.
Do Pet-Friendly Rehab Centers Require Shot Records?
Up-to-date vaccinations are required by some pet-friendly treatment centers. These might be obtained at a low charge from your local veterinarian. Vaccinations are essential since the treatment center may include other animals. Diseases may easily be transferred between animals because of their proximity to each other.
What If I Do Not Have A Pet?
If you want the benefits of a pet but do not have one, some treatment centers will let you adopt a pet from a local animal shelter during your stay. This is a fantastic way to get all of the advantages of having a pet without the responsibility of ownership.
What If I Have A Fear Of Animals?
If you're afraid of animals, let the treatment center know in advance. This way, they can make sure to place you in a room that does not have any pets. The staff may also be able to help you work through your fear while you are in treatment.
Will I Have To Keep My Pet On A Leash?
Most rehabilitation facilities require that you keep your pets on a leash. While most pets are good conductors, they may get bored when they move to a new location. The leash aids in this by keeping them close to their owner at all times.
Who Provides Pet Food And Supplies During Drug Rehab?
Another crucial topic to consider is pet food. Each patient is responsible for the food, water, and other necessities for their pet while they are in treatment.
Who Will Take Care Of Your Pet During Addiction Treatment?
During a patient's stay, they will be expected to care for all of their pet's needs, including going for walks, baths, and brushing its fur.
Those who are unable to complete these activities because they are ill from the detox process or the symptoms of medicine may ask their family for assistance. However, treatment counselors and experts will typically be able to assist them in no way.
My Dog Or Cat Is Aggressive—Can I Still Bring It To Rehab?
The next thing to consider is the temperament requirements that many drug and alcohol rehabilitation centers have. Dogs and cats who act aggressively toward people or other animals are not permitted since they may cause harm.
What types of pets are usually allowed in pet-friendly drug and alcohol rehab centers?
The type of pets allowed in pet-friendly drug and alcohol rehab centers vary depending on the facility's rules and regulations. Commonly, dogs and cats are allowed, while other animals such as birds, rabbits, and even small rodents may also be permitted.
Do pet-friendly drug and alcohol rehab centers cost more than traditional rehab centers?
The cost of pet-friendly drug and alcohol rehab centers varies depending on several factors, such as the location, duration of treatment, and level of care needed. However, pet-friendly rehab centers generally do not charge significantly more than traditional rehab centers. It is important to note that some insurance plans may not cover the cost of bringing a pet to rehab, so it is best to check with the facility and your insurance provider for specific details.
Are there any requirements for pets to be allowed in pet-friendly drug and alcohol rehab centers?
Yes, there are usually requirements that pets must meet to be allowed in pet-friendly drug and alcohol rehab centers. These may include up-to-date vaccinations, good behavior, and the ability to follow basic commands. Some facilities may also require that pets be spayed or neutered. It is important to check with the facility beforehand to ensure that your pet meets all the requirements.
Conclusion. Find A Pet-Friendly Drug Rehab Today
Pets are an excellent option for addicted people who would otherwise be unable to spend a long period of time at an inpatient rehabilitation facility because of their work or other commitments. The nine treatment centers listed here are just a sample of the many therapies that pet owners may try.